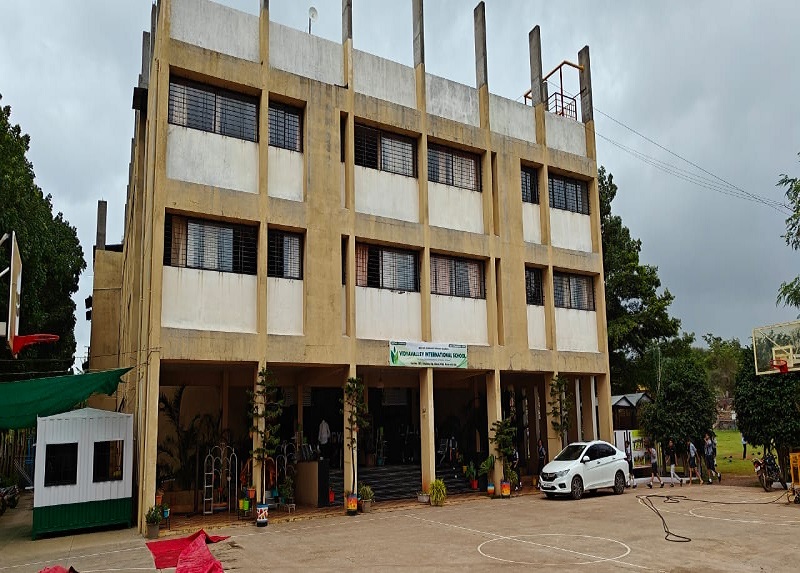 About Us
"Selfless Service, Endless Learning"
 Vidyaniketan English Mediumschool is the ideal institution for children as it instils in them the power of positive thinking, exemplary speed of execution, insatiable desire for new information and knowledge. Children are encouraged to develop a global mindset and a penchant for out-of-box thinking. The course curriculum has been designed by benchmarking with the best practices from institutions around the world. Vidyaniketan English Medium School provides a highly evolved, value-based education that moulds the children into strategic thinkers and leaders.
 Vidyaniketan English medium school Chakan is an continuum world school in pune. Established in the year 2004, along with the optin in std 9 and 10, it offers the widest possible pathway for world class education. At vidyaniketan English medium school, we provide an enriching and stimulating learning environment with teaching faculty drawn from across the globe. An invaluable resourse for our students, researchers and faculty. The library has built a robust collection of thousands of books, bound volumes, journals and newspapers, working papers and many other resources like thesis, student's project reports, CDs and videos.
 We value the arts as an integral component of the learning experience, and our teachers ensure through cross disciplinary planning that music, art and performing arts like dance and drama are seamlessly incorporated into every unit from pre-primary to a levels. We provide nutritionally balanced and appealing food to the children. We aim to keep our food environment as hygienic as possible to promote good health for our students and staff with a healthy range of fresh tasty food which is free of additives and preservations.